Tech positions play an important part in the productivity, success, and every day functionality of nearly every type of business out there. Roles such as data analyst, digital marketer, web designer, cyber security analyst and computer network support are just a few of the many tech jobs out there. It is a common misconception that only those with Computer Science degrees qualify for tech jobs. However, the list of tech job titles is fairly large these days, and any amount of technical knowledge and hands-on experience can qualifiy a candidate for a tech position in their desired field.
Hiring qualified tech talent is one of the most important, yet challenging, functions of any business. With so many tech positions out there, why is it so hard to find the right candidate for your open positions?
A recent study revealed that 65 percent of tech leaders believe that the challenges facing tech hiring are hurting the industry. If tech leaders are having trouble identifying and onboarding top talent, you can imagine the difficulty startups and small businesses face. The solution? Hiring a tech recruiter. A tech recruiter identifies, screens and qualifies candidates and can help companies of all sizes overcome some of the tech hiring barriers to finding the talent they need. Here's how.
Tell Your Company Story
A major hiring obstacle for both startup and established companies is that they don't have an established employer brand. Not only can this make it difficult to attract top talent, but it also can be hard to find the "right" talent. A technical recruiter can help share your company story with prospective candidates. With a dynamic candidate engagement strategy, your tech recruiter can explain your company's culture, goals and mission to interested applicants. In addition, understanding your company story will help your technical recruiter identify candidates that not only have the right skills and experience but also those that would be a good "fit" for your company.
Understand Emerging Technology
New and advanced technology is emerging every day. Even with a good grasp on the current technology, as your business grows finding time to stay up-to-date on the latest technology will likely become impossible. For a tech recruiter, however, understanding emerging technology is just part of the job, and having this knowledge will allow them to differentiate between top talent and subpar talent.
Develop a Continuous Pipeline of Talent
Waiting to start the recruiting process until each new tech position opens up in the company can slow down the hiring process, increase hiring costs and make it more difficult to find the top talent candidates you want. A tech recruiter will not sit back and wait for a position to open up. Instead, your recruiter will develop a continuous pipeline of tech talent so that when a position becomes available attracting and onboarding the right talent will be faster, easier and of higher quality.
Today, when consumers are demanding more and more tech services from the companies they do business with, your company cannot afford to settle on an employee when hiring the best tech talent available is an option. Working with a technical recruiter can help you build the right team to take your company to the next level. Even better, hiring a technical recruiter will save you time and money by connecting you with the right candidate the first time around, decreasing employee turnover. With nearly 20 years experience in all things tech related, Speak With A Geek (SWAG) is an excellent technical hiring resource for companies looking to hire AND a tech candidates looking for work. We've even tailored a program to help startups and entrepreneurs hire experts for their project needs! Schedule your free consultation to learn more about the benefits of technical recruiting with SWAG in the banner below.
See also: How to Launch Your Own Startup?
Are You a Bitcoin Enthusiast Looking For Prime Investments?
Look No Further! Here's A Handful of Top Options!
Early Stage Startups Get Tech Experts With SWAG
New Startups Can Now Take Advantage of SWAGs Expertise For Technology Solutions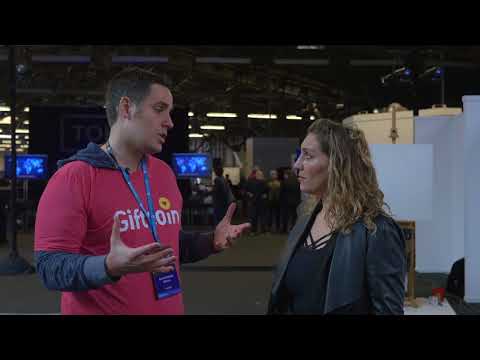 Token Fest 2018 - The Inaugural Crypto Conference
SWAG Recaps Token Fest