Do you wish you could move on from your current dead-end job and into a tech position where you can implement your skills in your everyday career? There are many entry level jobs in the tech industry available to get you started in the right direction, and a lot of great resources to help you expand your knowledge, build your resume and broaden your career options. There are literally thousands of exciting tech job openings, some requiring formal education and some you can step right into with the skills you use every day.
For example, if you've worked in sales and are looking to transition into more technology type roles, your communication and interpersonal skills make you a great candidate for a Technical Sales Representative or Technical Sales Account Executive. On the more creative spectrum of sales, a Digital Marketing or Digital Content Specialist position would make excellent use of your strategic and artistic abilities to create engaging content and manage campaigns while enhancing brand awareness across different platforms. These positions on average pay an hourly rate of $20.
All Digital Marketing teams need a Social Media Manager. Those many hours spent on Facebook or Twitter may have you well versed in what is trending and all, but much more goes into Social Media Management than one would think. Graphics production, customer service and an aptitude for writing are all apart of a successful social media account. Even the most common skills, such as social media use or communication, can open the door to tech for you.
Perhaps you're more left brained and enjoy crunching numbers, analyzing statistics or enjoy looking at the bigger picture. It's a good time to be a Data Scientist. Data Management, Analytics Managers, and Solutions Architect positions will put your numerical skills to good use and have you earning a median base salary of $125,000. These employment opportunities do require more in-depth knowledge, with deep technical and business domain-specific expertise.
If you're looking to further your technical skill set, there are many online resources available to help you build upon your knowledge, so you can branch out when ready. General Assembly is a leader in tech education and offers courses both on campus and online. Their online courses will prepare you for entry and top-level positions and give you an advantage when applying for a tech position. Special projects and contract work also help you gain experience and exposure to the business environment.
Entry level jobs that are more formal tend to include titles like Computer Technician and IT Support Analyst. They require knowing how computers and systems are built - both physically and from a software or application perspective. Because these jobs are designed for professionals at the beginning of their careers, their salary is often lower than many other positions, starting at just $48,900 per year on average according to recent salary studies.
However, that is only an average. The amount a tech position earns is not consistent across the country. According to SWAG experts, the average salary of tech jobs can vary considerably depending on location. In San Francisco, the average salary is $113,497 (making it the highest paid place in the United States for tech), while New York is posting an average of $109,765. Washington, D.C. is close behind at $94,857 - placing the nation's capital in the top ten, but still almost $20,000 per year behind the salary leader.
Top level tech jobs typically involve managing those technicians and analysts or creating the networks and systems in which they operate. Developers help create applications, both for native use and mobile, while UI/UX Designers are responsible for the look and feel of the user interface and experience. Project Managers oversee the development of those apps. Both Developer and Designer positions require an in-depth set of skills and technical understanding, where a Project Manager requires more a hands-on experience. Most companies require the use of all three of these top-level tech paths to operate well, and the salary tends to reflect that. For instance, technology consultants earn over $96,000 per year on average.
No matter the type of tech job you're interested in, hard work and a willingness to learn is a must. Technology is constantly evolving and you should be as well! Being proficient in STEM is a great way to continue building your knowledge and prepare you for a technical career. 7,501,000 Science, Technology, Engineering and Math jobs are estimated to be available in 2018, a 17.31% growth. Keep your goals active for a new career in tech in 2018, and keep your options open as well - there may be a perfect tech job out there for you that you've never even considered.
Using SWAG Services
SWAG helps Geeks and companies connect - for full-time jobs, contract positions, and development and security projects. SWAG has 20 years of experience with tech talent and specializing in finding the top experts. Finding unique technical talent, vetting them and matching them to the right employers through custom testing and challenges designed to weed out candidates that may not be a good fit. If you're at the top of your game and think you have what it takes, you can join SWAG for elite projects and join their internal teams for development projects by dropping your resume below. To learn more about SWAG services, please visit SpeakWithAGeek.com or call us at 866-480-GEEK.
See also: 5 Signs It's Time to Upgrade Your Business Technology
How a Tech Recruiter Can Help You Hire Top Talent
Get The Best Candidates For Your Open Roles
Early Stage Startups Get Tech Experts With SWAG
New Startups Can Now Take Advantage of SWAGs Expertise For Technology Solutions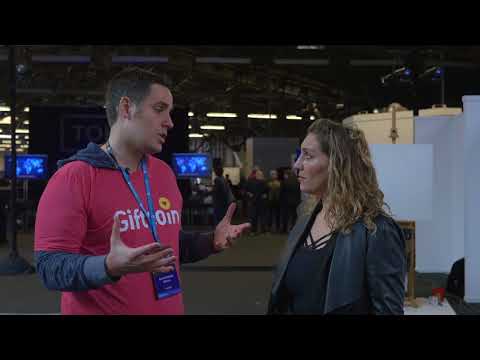 Token Fest 2018 - The Inaugural Crypto Conference
SWAG Recaps Token Fest