In the tech world, everything can change in a matter of months. For many years, companies could survive with just an object-oriented programmer, a SQL database administrator and networking guru. In 2018, the IT landscape is much more complex and diverse.
The top in-demand skills for the year ahead includes experience in data mining, analytics, visualizations for non-technical managers, blockchain use cases, APM for DevOps, containers for distributed builds, and creative content generation software.
Take a moment to review these leading tech positions that you will be hearing about or hiring for in 2018.
Creative Director
Why is this a tech job? In 2018, just about everything is a tech job because just about everyone is in the software business. Customer experience is king, which means that even hard number decisions related to corporate strategy and finance will involve decisions in branding. Creative directors must be proficient in skills like digital marketing metric design, the API side of social network integrations, and value maximization for programmatic ad buys. They should also know image manipulation tech like Illustrator and Photoshop well enough to know their limits.
Machine Learning Specialist
AI isn't smart enough yet, but it's learning. Machine learning specialists design algorithms for customization, personalization, predictive analytics and IoT coordination. Their primary skill must be iterative reskilling because technology is changing so fast that market leaders miss the window of opportunity every time if they can't predict what's coming next. Common language skills for this position include fluency in R, .NET, Python, and a familiarity with different deployments of blockchain.
Information Security Analyst
A great quote to pin on your profile comes from Box CEO Aaron Levie, "If you want a job in five years, study computer science. If you want a job forever, study computer security." The war between corporate security and itinerate hackers is going to get even more intense in the year ahead as the network fabric extends to more mobile devices and IoT sensors. Information security managers use their skills in data mining and pattern recognition to prevent attacks instead of responding to them. Self-healing networks also require someone who can evaluate data encryption software and test disaster recovery programs.
The Talent Is Out There
The talent wars are raging, but you can still find the talent you need by connecting directly with tech rockstars on non-traditional hiring sites. SWAG has dedicated teams ready to help you secure the skills your company needs to win your market. Some of their most popular services include Technical Hiring, Virtual Recruiting, Development Teams, and Cyber Security. To learn more about SWAG, visit https://speakwithageek.com/ or give us a call today at 866-480-GEEK.
See also: There's a Security Breach Every 40 Seconds in America. Are You Protected?
How a Tech Recruiter Can Help You Hire Top Talent
Get The Best Candidates For Your Open Roles
Early Stage Startups Get Tech Experts With SWAG
New Startups Can Now Take Advantage of SWAGs Expertise For Technology Solutions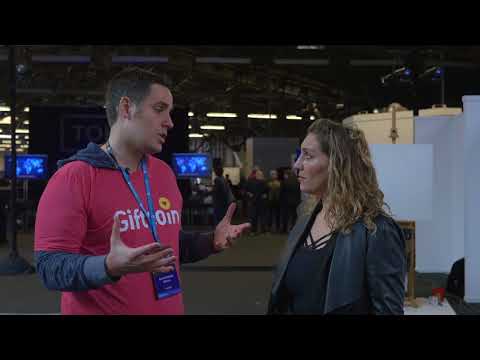 Token Fest 2018 - The Inaugural Crypto Conference
SWAG Recaps Token Fest