World Crypto Economic Forum 2018
WCEF Recap
Interview with Paolo Bediones, Head of Marketing LoyalCoin, at the World Crypto Economic Forum 2018.
This month SWAG News Senior Reporter, AJ Lovewins attended the World Crypto Economic Forum for 2 Days, 1000+ Attendees, 60+ Speakers. The event, which was produced by the organizers of 100x and DroidCon, was the first of a series of events around the world to support the blockchain community and create a global network of entrepreneurs and developers in today's fast-evolving blockchain economy.
Speaker tracks included best-in-class leaders from the entire blockchain and token ecosystem, including core software development, ICOs, law, business, and much more.
Noteable speakers included Nick Szabo who is a blockchain, cryptocurrency, and smart contracts pioneer known for his research in digital contracts and digital currency. He's also the developer of the concept of Bitgold, a digital currency that's a precursor to Bitcoin, and he developed the concept and term smart contracts nearly two decades before the creation of Ethereum.
Other top speakers included Eric Ly who is currently the Founder and CEO of Hub. He was a co-founder at LinkedIn, where he was the founding CTO and a VP. At LinkedIn, Eric helped create some of its core product features, which enabled the company to reach profitability and a quickly growing user base.
Leah Callon-Butler also spoke on her focus of providing the adult-media industry with the same level of trust and security that other industries take for granted. She's Engagement Director at Intimate (token: ITM), a company that provides transparent, non-corruptible payment and identification protection to all segments of the adult entertainment industry by means of an open, distributed, Ethereum-based trust mechanism.
Some of the big picture topics covered at the event were: Transforming the economy & society, supercharging peer-to-peer commerce, new governance & decentralized autonomous orgs (DAOs), virtual globalization, enhancing social impact, expanding freedom in vice industries, and the outlook for 2018 and the future.
Special events included a 24hr hackathon an award ceremony for the hackathon & a pitch competition a hiring mixer, power networking, VIP Lounge and more.
Watch more of our interviews on our media page under our video section.
Are You a Bitcoin Enthusiast Looking For Prime Investments?
Look No Further! Here's A Handful of Top Options!
Early Stage Startups Get Tech Experts With SWAG
New Startups Can Now Take Advantage of SWAGs Expertise For Technology Solutions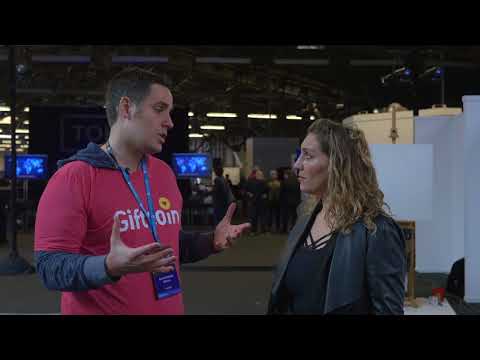 Token Fest 2018 - The Inaugural Crypto Conference
SWAG Recaps Token Fest