Blockchain-based companies are transforming the FinTech industry in more ways than you think. Thanks to the demand behind cryptocurrencies, such as Bitcoin and Ethereum, business is booming for some blockchain-based technology companies in the financial sector, and for a good reason. Bitcoin's value has increased by more than 15 times since its initial value of less than $1,000 at the beginning of 2017 to over $17,000 as of December 2017.
Does Blockchain or Data Encryption Effect Your Business?
Even if you're not a FinTech company, the digital economy continues to transform with transactions flowing across borders and peer-to-peer platforms are quickly replacing traditional intermediaries like credit card companies and banks.
Because Blockchain technologies introduce a universal standard for storing data and transactions, it reduces operational costs associated with compliance, governance, and administration and makes it easier than ever before to work across organizations and systems. Some experts predict that the banking industry could save about $8 billion dollars a year just from streamlined business processes.
3 Companies That Offer To Implement Revolutionary New Technology Into Own Business Model
While the future plays out in the Blockchain landscape, here are three companies that offer ideas and inspiration on how to implement this revolutionary new technology into your own business model.
Coinbase
Since its start in 2012, Coinbase has quickly become a unicorn of blockchain startups thanks to its current billion-dollar valuation. This 5-year-old company is making major moves in the FinTech sector by creating a way for users to exchange cryptocurrencies and is currently the world's most popular way to buy and sell Bitcoin, Ethereum, and Litecoin. Coinbase authenticates these digital currencies and provides a method for its users to store cryptocurrencies in a digital wallet and even use them to pay merchants. Coinbase is transforming the finance industry by positioning itself as a trusted source and pioneer in digital exchange platforms.
Ripple
While traditional banks with their own form of digital payments may charge high fees for a variety of monetary transactions and involve long waiting periods for funds to transfer, Ripple is changing the FinTech industry by speeding up the process and avoiding these high fees. This blockchain startup created an open-source payment network called Ripple Protocol. Individuals can use Ripple Protocol to make monetary transfers across the globe, including fiat currencies, commodities, and cryptocurrencies, making it the world's only enterprise blockchain solution for global payments. It uses blockchain technology to allow different computer systems to exchange data and connect banks and payment networks globally.
WeTrust
WeTrust's platform Trusted Lending Circles is helping to facilitate lending among its community of users via a decentralized platform powered by blockchain technology. This blockchain startup is worth watching, as it stands to transform the FinTech sector by removing the need for "trusted third parties" and replacing it with a self-regulated system that leverages smart contracts.
With Bitcoin's increasing popularity, more FinTech companies will need blockchain experts to help build robust platforms for buying, selling and trading cryptocurrencies and solidifying blockchain-backed infrastructures. Competition will also be tight for finding the best tech talent who have the blockchain building skills that are in demand. Keeping ahead of your competitors requires scaling your business with the right engineering team and finding qualified tech candidates who have the skills and experience to deliver the results you want.
---
Whether you're looking for tech candidates with fundamental blockchain developer skills and expertise in Java, C++, and Python or tech candidates with high-level cryptography skills, Speak With A Geek (SWAG) offers a robust platform to help you grow your team with qualified tech candidates and offers flexible and scalable payment plans. Hire fulltime, contract by the hour, or build your own custom development team. SWAG makes it easy. To learn more information about SWAG Development Services, please visit this page, or give us a call at 866-480-GEEK.
See also: Development & Information Security Enterprise Solutions
How a Tech Recruiter Can Help You Hire Top Talent
Get The Best Candidates For Your Open Roles
Early Stage Startups Get Tech Experts With SWAG
New Startups Can Now Take Advantage of SWAGs Expertise For Technology Solutions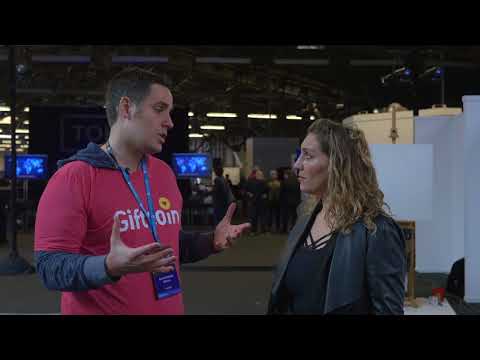 Token Fest 2018 - The Inaugural Crypto Conference
SWAG Recaps Token Fest