Tech Inclusion 2016 - Powerful Diversity Leaders In Technology
Promoting Diversity and Inclusion In The Technical Workforce
Speak With A Geek was on the scene at the Tech Inclusion '16 Conference in San Francisco, October 26th and 27th again to bring the latest in Tech news to you for Change Catalyst's two day job fair at the historic IHangar San Francisco in The Palace of Fine Arts.
The packed conference event brought out over two thousand passionate techies looking to learn what's new and next up in tech and the D&I space and to meet and greet as top tech companies and the best talent in town merged.
Speak With A Geek nabbed interviews with diversity leaders in technology:
David King, Director of Diversity and Belonging at AirBNB
Julie Ann Crommet, Google Entertainments, Educator in Chief
Mona Lisa Fair, President and Publisher at DiversityComm, Inc.
Wayne Sutton and Melinda Briana Epler, the Founders of the event were also on hand to give interviews.
Other contributors included Yelp, AutoDesk, Uber, facebook, Walmart, Asana, Pinterest, Reddit and many more seeking to push the mission to bring diversity and inclusion in all forms to the billions and beyond tech marketplace.
The conference also played host to a start up showcase that shined a light on ten outstanding early stage entrepreneurs who were able to pitch to investors on stage and host demo booths during the events happy hour. Startups included Baloonr, Civic Eagle, Joonko, LegWorks, LiftED, Veditz, We Finance, Literator, Innclusive and generation Games.
Notable interview comments included Julie Ann Crommet, of Google Entertainment.
Our pipeline isn't wide enough and definitely not diverse enough.
While referring to the one million tech jobs that will need to be filled by 2020 as reported by the Labor and Statistics Department.
On that front, Speak With A Geek was there to share the good news of it's continuing offerings of progressive education and training programs while vetting top talent looking to work with next level companies by the best employers in the tech world.
Another charge came from Mona Lisa Fair, DiversityComms President and Founder - the proud publisher of the Black EOE Journal, HISPANIC Network Magazine, Professional Woman's Magazine, U.S. Veterans Magazine, Diversity in STEAM Magazine and DIVERSEability Magazine.
Mona Lisa was quoted as saying:
Without diversity, a company is not as innovative but with a complete diverse company, boardroom and audience you'd be amazed at what can be accomplished.
Mona further said that DivesrityComm has partnered with over 300 companies and that they are on a mission to spread diversity and inclusion everywhere.
Tech Inclusion is an official initiative of Change Catalyst an organization committed to inclusive innovation. The first Tech Inclusion Conference in September 2015 began as a simple idea by co-founders Melinda Briana Epler and Wayne Sutton to bring together the tech community to discuss solutions to the industry's diversity and inclusion challenges.
The idea quickly gained momentum with overwhelming support from impassioned speakers, supportive sponsors and engaged partners. No one had all the answers, but as the program developed, an ecosystem of talented changemakers emerged.
Finally Wayne Sutton, Co Founder of Tech Inclusion, talked about the fact that if you're a company and your not talking about diversity, your setting yourself up to fail.
Wayne's personal experience as a minority tech worker for over 15 years, has been a catalyst for change in his own life and continues to be, as he and his wife Melinda, Co Founder as who says:
... She became tired of feeling pigeon-holed as woman in tech ... fighting to keep pushing for diversity and inclusion for those like them.
Tech Inclusions plan spans the whole tech ecosystem, including Education, Workplace, Entrepreneurship, Policy and Ecosystem. Considering SWAG's strong community of millions combined with focus on educating, inspiring and entertaining the tech world while bridging the gap of top talent and tech companies.


"If I'm a company looking to Empower and Diversify [our] Workforce, I'm gonna work with SWAG!"
See also: TechCrunch's Disrupt SF 2017
How a Tech Recruiter Can Help You Hire Top Talent
Get The Best Candidates For Your Open Roles
Early Stage Startups Get Tech Experts With SWAG
New Startups Can Now Take Advantage of SWAGs Expertise For Technology Solutions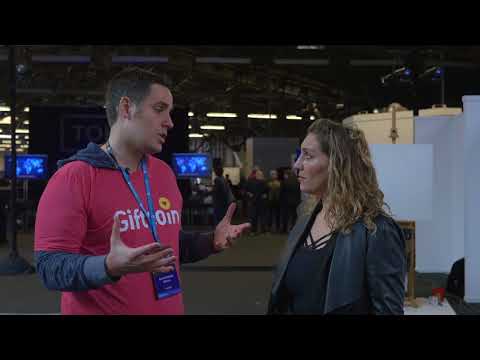 Token Fest 2018 - The Inaugural Crypto Conference
SWAG Recaps Token Fest