Increasing the Number of Women in Technology
One of the biggest problems looming over the tech industry right now is the glaring problem of a predominantly white male workforce, unrepresentative of the considerably more diverse talent pool. Most tech companies today know the importance of gender diversity in the workplace, as a result have written gender diversity into policy. These initiatives have succeeded in increasing the number of women top tech companies employ, albeit by a fraction of the increase that they'd need to see true gender diversity. In 2014, in an effort to take action and to encourage progression towards gender diversity in the tech industry, tech companies like Google, Apple, Facebook, and Twitter began to release their diversity statistics. The numbers were discouraging, with women being outnumbered by men, on average, by 3 to 1.
The good news is that there has been at least some progress since, and if nothing else, the trend of releasing diversity reports has magnified just how real the lack of gender diversity in the technology industry is. The tech industry hasn't reached its gender diversity goals yet, with the latest statistics showing that the gender gap in tech persists, with women holding only 28 percent of proprietary software jobs and 25 percent of information technology jobs. The gender gap in tech is even more drastic at the top. Statistics show that women hold far fewer managerial and executive level positions: only 11 percent of executive positions at Fortune 500 companies; and only 5 percent of tech startups are run by women.
There is light at the end of the tunnel though, and there are a couple of companies who are proving that gender diversity in the workplace is an achievable goal:
GrubHub
If you were not already a frequent customer, GrubHub's commitment to gender diversity might make you more inclined. The online and mobile food ordering service's CEO Matt Maloney recently hired the company's fourth female executive, Kelley Berlin, appointed SVP of Human Resources, making the executive team equal parts women and men. Wow! Speaking of his gender diverse executive team and his hiring decisions, Maloney notes that his decisions are generally informed by the knowledge that a diverse team broadens perspectives and increases innovation. GrubHub's bragging points don't end there: the company's workforce of over 1100 employees is 43 percent female; it's engineers are 23 percent women (in comparison to 13 percent representation across the U.S.).
Etsy
Founded in 2005, an online marketplace that allows makers, creators, and innovators to sell their products, Etsy is at the top of the list of companies who boast true gender diversity. Etsy's executive team and board of directors are each made up of equal parts women. Etsy's latest diversity report shows that women make up over half of the company's workforce, 54 percent (a 3 percent increase from 2014). And that's not all: the report shows that women in managerial roles increased by 14 percent from 2014, to 50 percent female representation; and women in leadership roles have increased by 35 percent, to 50 percent representation. Perhaps even more astoundingly, Etsy's latest diversity report shows that the company has made a commitment to dropping the gender binary (female/male), now referring to its employees as those who identify as female and those who identify as male. Pretty progressive!
GoDaddy
Unfortunately, tech companies who have achieved true gender diversity are still hard to come by. GrubHub and Etsy are among the only companies with published diversity reports who can boast equal parts women and men. But web hosting company GoDaddy deserves an honorable mention. Recently, the company released its third annual diversity report, which includes the gender breakdown of its workforce and executive teams, as well as the salary breakdown for women and men in similar roles. While the company boasted a miniscule increase in the number of females in technology roles up 1 percent from 20 percent in 2015, the report shows an 11 percent increase in new female engineer grad hires, up from 39 percent in 2015. Women in entry-level software engineer roles are up to 41 percent from 23 percent in 2015. The number of women in junior and senior level software engineering roles is significantly less, but if GoDaddy continues along this trajectory with a push to promote female employees, it's future diversity reports might tell a more encouraging story. The best part about the company's diversity report, though, and perhaps it's saving grace, is the salary data which is broken down by gender. The data shows that women and men in similar roles earn roughly the same salaries across entry-level to executive level roles.
---
To learn more about hiring and retaining women in technology and achieving your company's diversity goals, please contact your SWAG Sales Representative or call 866-480-4335.
See also: Is Your Company's Information at Risk from a Breach?
How a Tech Recruiter Can Help You Hire Top Talent
Get The Best Candidates For Your Open Roles
Early Stage Startups Get Tech Experts With SWAG
New Startups Can Now Take Advantage of SWAGs Expertise For Technology Solutions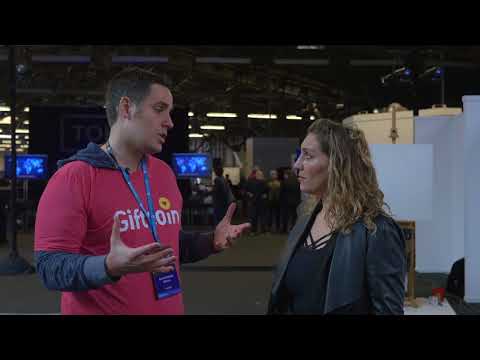 Token Fest 2018 - The Inaugural Crypto Conference
SWAG Recaps Token Fest