SAN FRANCISCO – June 27, 2016

Technical talent recruitment agency Speak With A Geek (SWAG) has announced the company is studying the effects that "blind" auditions have on diversity and inclusion in the workplace. Preliminary findings show that blind performance auditions correlate with a more diversified applicant pool and a greater hiring of women and minority candidates.
Preconceived notions lose their power over the recruitment process when blind performance auditions are implemented, - said Grant Conyers, Executive Vice President of Speak With A Geek.
Only a candidate's performance is rated, allowing the best talent to shine through regardless of background, gender, race, or ethnicity. All candidates are on an equal footing.
Blind auditions solely measure performance. Information like background and name of the applicant is intentionally excluded. Biases – whether conscious or subconscious – that may be held by the individual in charge of hiring are eliminated. As a result, a greater number of women, minorities, and individuals from non-traditional backgrounds apply. The share of female applicants to open tech positions can be as low as 5% in some cases, but when blind auditions are implemented, that figure jumps to 54%.
Grant elaborated on this new diversity initiative:
Blind auditions are a step in the right direction when it comes to leveling the playing field for all candidates. A female coder is on equal footing as her male counterpart since all gender attributes are removed. As we continue to study the effects that blind auditions have on diversity and inclusion, we also aim to identify some best practices. Our mission will always be to help companies find the best technical talent from a diverse pool of candidates. Pinpointing the most effective ways in which blind auditions can facilitate diversity in the tech workplace is what we're working on.
---
Founded in 1999, SWAG has evolved into a leading technical recruiter that provides top employers access to millions of fully vetted candidates. SWAG works closely with businesses and enterprises to help them meet their diversity goals. Fifty-six percent of the SWAG community is made up of minority candidates. Find out more on SWAG's diversity platform and how it will revolutionize the technology space.
See also: 2018 Career Change? Get Into Tech!
2018 Career Change? Get Into Tech!
From Dead End To Dream Job
Early Stage Startups Get Tech Experts With SWAG
New Startups Can Now Take Advantage of SWAGs Expertise For Technology Solutions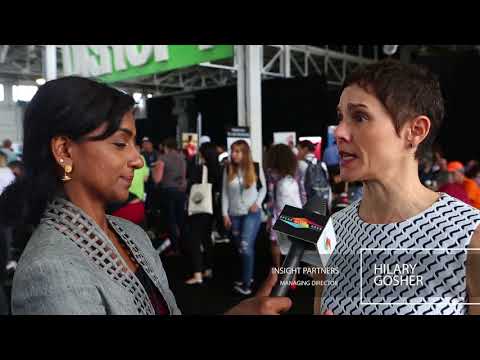 TechCrunch's Disrupt SF 2017
Gathering The Best And Brightest Entrepreneurs, Investors, Hackers, And Tech Fans