It's a popular acronym you may have heard thrown around before. The SDLC (System Development Lifecycle) is a series of steps by which various information systems, both hardware and software, are planned, created, tested and eventually deployed. Though multi-faceted in most iterations, the SLDC is condensed into six phases that inform the development process. Here is a brief look into these phases, why each is critical and what types of projects benefit from implementing the SDLC.
Phase 1: Planning
Like many systems for accomplishing a specific goal, the SDLC begins with careful planning. In this initial phase, you'll assess the scope of the project (such as the problem it addresses and feasible solutions), along with the resources (time, money, etc.) necessary to bring it to fruition.
Phase 2: Analysis & Requirements
The second phase brings your team together to determine the needs of your end-users. Their expectations for whatever system you're creating will play a heavy role in its development, but those expectations must also be balanced against organizational, economic and technological feasibility.
Phase 3: Design
During the design phase, your team will lay out the architecture for your envisioned product based upon the requirements agreed upon during the previous phase. The design of the system should be such that it will address all of the necessary concerns, which is why multiple designs are mulled over before a final decision is reached.
Phase 4: Development
The development phase marks the beginning of "true" production on a system. In this phase, your developers start cranking out programming code (or fine-tuning hardware) to create the finished product envisioned in the earlier phases of the SDLC. This continues until a testable system is created.
Phase 5: Integration & Testing
This step is when the various subsystems (if any exist) are folded into the finished product. The product is then tested for defects (and those defects are corrected) to ensure that the system is of sufficient quality before heading to launch.
Phase 6: Deployment & Maintenance
The software/hardware is put into the field and into the hands of end users. Further maintenance may be done on the final product to correct defects or improve functionality based upon end-user feedback and impressions.
The Importance Of Following A Plan
The SDLC is critical because of the complexity required by most information technology systems in the present day. With large numbers of developers, programmers, analysts, testers, etc., that must work in unison, the need to properly direct their efforts is paramount. The products born from such organization (websites, mobile applications, and the like) are proof positive of how effective it can be.
---
SWAG has dedicated teams ready to help you build and develop secure applications. To learn more about how to use SWAG for development and security projects, visit https://speakwithageek.com/devservices or give us a call today at 866-480-GEEK.
See also: Tech Companies say "Bye Bye Bay, Hello Sacramento!"
2018 Career Change? Get Into Tech!
From Dead End To Dream Job
Early Stage Startups Get Tech Experts With SWAG
New Startups Can Now Take Advantage of SWAGs Expertise For Technology Solutions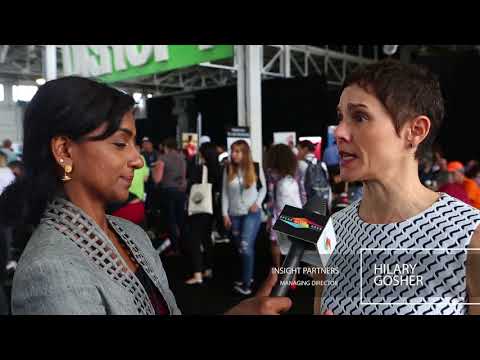 TechCrunch's Disrupt SF 2017
Gathering The Best And Brightest Entrepreneurs, Investors, Hackers, And Tech Fans