Experts agree, 2017 has been a tough year for cyber security. It seems like every day we hear about yet another company who has been hacked or compromised. The sad truth is that most companies who experience an attack or breach don't share it publicly to spare themselves from the damage that comes with the bad press. If they do admit to a breach, it can be months or even years after the incident. All these factors make it hard to get a true picture of the number of incidents that occur and the overall impact.
One thing that all experts can agree on is that there are multiple risks and vulnerabilities; it's not just about data. In fact, there's much more at risk than most think when it comes to sensitive information. Private and personal information for your vendors, clients, and employees are always top of mind, but there are other vulnerabilities to be considered. Gaining access to intellectual property, accounting details and controlling all vendors and suppliers are just a few examples of how detrimental a breach can be.
3 Common Ways Your Company's Information Can Be Breached
Unsecured Mobile Devices
Most employees use their personal digital devices in the workplace. Research suggests that 67 percent of workers bring their smartphones or tablets to work, and the bring-your-own-device (BYOD) market will be worth $181 billion by the end of this year. Unfortunately, BYOD comes with various risks. Rooted or "jailbroken" devices are vulnerable to security flaws, for example. Now, employers are incorporating BYOD security into their data protection practices.
Weak Passwords
A recent study revealed that 59% of users have weak passwords that they've shared with others and reused across different services. 7.34 percent of these users have passwords that have appeared in previous security breaches, making them even weaker. This poses many security problems. Hackers can crack passwords and access sensitive information on computer networks and systems. If you use the same passwords for software and online services, now's an appropriate time as any to review your data security policies. Don't forget to change passwords on a regular basis, too. Experts recommend you replace your passwords at least once every 180 days.
Internal Leaks
Sixty-seven percent of data security breaches are the result of internal leaks, where employees, contractors and intruders share a company's valuable information. To prevent this from happening, many employers now limit access to systems and networks to a select group of staff. Moreover, companies are making it more difficult for intruders to enter their premises. Sensitive information can also be accidently shared between companies while transferring documents or responding to emails. Something as simple as not removing a hidden column of classified information, or forwarding private conversations to the wrong person, can have huge repercussions.
---
With these three simple mistakes, your company could be at risk. SWAG has dedicated teams ready to help you build and develop secure applications. Some of their most popular services include Technical Hiring, Virtual Recruiting, Development Teams, and Cyber Security. To learn more about how to use SWAG for development and security projects, visit https://speakwithageek.com/devservices or give us a call today at 866-480-GEEK.
See also: Minorities Still Underrepresentation in the Technology Industry
2018 Career Change? Get Into Tech!
From Dead End To Dream Job
Early Stage Startups Get Tech Experts With SWAG
New Startups Can Now Take Advantage of SWAGs Expertise For Technology Solutions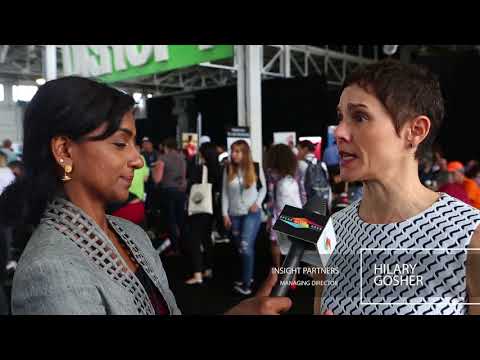 TechCrunch's Disrupt SF 2017
Gathering The Best And Brightest Entrepreneurs, Investors, Hackers, And Tech Fans