Hiring InfoSec and Filling 1 Million CyberSec Jobs in 2016
Cyber Security Experts in High Demand for Infosec Jobs
BSides Conference, Las Vegas, NV August 2016
The BSides Conference 2016 is a volunteer-run forward-thinking conference aimed at engaging attendees in critical thinking about information and security. This year, David Spark asks Cyber Security experts how we can encourage people into information security jobs. Given that there are an estimated one million available security positions worldwide, this is a particularly pertinent question.
David found that while a few people chalked it up to trial and error, persistence, and luck, a number of others had some constructive ideas for attracting people to InfoSec:
Imitate the teaching hospital model for InfoSec
Look for diverse groups (women, minorities) in diverse places
Encourage our children to explore STEM from a young age will result in an injection of youth into the market
Information Security demand for great cybersec talent is far outstripping supply of expert candidates. Cisco released a report where they estimated that there are a MILLION unfulfilled cyber security jobs worldwide. What happened?
Is there an insane shortage in talent, or has the security problem just become that much worse?
How are we going to find all those people?
Is there another solution?
Advice On Hiring For Security Jobs From The Experts
Diversify candidate search
Actively look for diversity, differentiate your search
Increase women
Increase nationalities in security
Create the most diverse workforce
Trial and error with a lot of persistence and luck
Finding good people and treating them right
Find people in the right mindset and get them into the industry
Transition people into a teaching hospital environment for information security
Build them and train them
Injection of youth – Children/Education first emphasis
The challenge is also notable that information security is not just in IT, but also in healthcare, finance, travel, etc. Cyber Security is in every industry and can protect any organization from cyber attacks.
See also: How Hacktivists Are Using Tech to Inspire Positive Social Change
2018 Career Change? Get Into Tech!
From Dead End To Dream Job
Early Stage Startups Get Tech Experts With SWAG
New Startups Can Now Take Advantage of SWAGs Expertise For Technology Solutions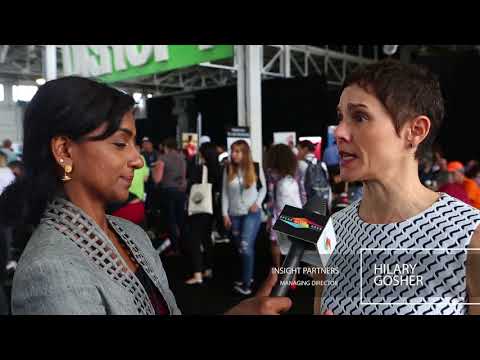 TechCrunch's Disrupt SF 2017
Gathering The Best And Brightest Entrepreneurs, Investors, Hackers, And Tech Fans