Here Are SWAG's Top Picks For Physical & Digital Assets That Can Be Purchased With Bitcoin!
Physical Assets
This Incredible Watercraft
Ready for paradise? And to get there quick? This sleek and stylish 2011 Protector Tauranga 38 is a one of a kind in the United States. Used by the New Zealand Coast Guard, it's a great cruiser for all weather occasion. Feel the wind whipping through your hair as you cut through waves with ease and ride off into the sunset. Every weekend can be a holiday on the Tauranga 38 and it can be purchased with Bitcoin! Check it out here.
Custom Estate in Hawaii
Wake up to the ocean and your very own waterfall. Surrounded by a lush landscape and unobstructed views of the Pacific Ocean, this serene 6 dwelling estate on Maui's North Shore is a secluded tropical haven. Spend your days soaking up the sun worry-free in this beautifully furnished home that feels just as tranquil as the land it sits on. Check it out here. Use password: waterfall
Immaculate 2016 Land Cruiser
By land... Enjoy this 2016 Toyota Land Cruiser - carve your own path and explore new territory! With off-road prowess, luxurious comfort, and unparalleled comfort, you can set up to 8 people for the adventure of a lifetime! Check it out here.
Digital Assets
Lower.com
Score big organic traffic by consumers seeking to lower debt, payments, premiums, or prices on consumer goods! Get this domain!
Jay.com
In today's growing market of medical and recreational marijuana, jay is an incredible domain! Rarely will you have an opportunity to acquire a three letter .com that consumers can easily identify with and remember, making this domain extra unique! The revenue and growth opportunities in this market are sky high!
Pursue.org
There's a lot of potential in this domain! This is an excellent choice to engage an education or career training audience. We're always in the pursuit of something and this premium domain can help showcase enthusiasm, drive, and hope. With a name like Pursue, domain content is endless!
Loopy.com
Could Loopy.com be the next big multimedia hosting website? Or how about a mobile application or supply channel platform. Get Loopy.com!
Mechanism.com
This domain springs thoughts of engineering and electronic gizmos! Invest your bitcoin in a great brand for a technology marketplace or even launching an automated communications marketplace. IoT, machine learning, and artificial intelligence platforms can highlight the beauty of code and melt the heart of any techie! Snag this domain!
Raw.org
Highly brandable, premium three letter domain and won't be forgotten anytime soon! Use your own imagination!
Veggie.com
Get your daily intake of nutritional value through this delicious domain. If you're a health advocate, dietitian or foodie, this domain would make a wonderful resource for healthy recipes, nutritional information and seasonal gardening tips. Maybe you bring the garden to those in the city with a produce delivery service. The domain benefits are endless with Veggie.com!
---
For more information on how to purchase from these sellers, please contact Michael Atkins at (844) 478-5402.
A percentage of all proceeds will be contributed to human rights and humanitarian focused efforts to empower women, reduce poverty globally, and to curb climate change.
---
Speak With A Geek (SWAG) has been providing our clients technology solutions since 1999! Whether you need to hire a new member on your team, find top technical talent for contract, or build your own custom team with exact and precise skills - SWAG is here to help! With expertise in Blockchain/Crypto, Machine Learning, IoT, CyberSecurity, and Enterprise Development, and much more! Get started on your development project today at https://speakwithageek.com/devservices or give us a call at 866-480-GEEK. We'd love to count you among our many satisfied customers!
See also: Ask A Geek - How Quantum Computers Work and What They Do
Preparing Your Company for a Cyber Attack
Are Your Employees Properly Trained?
Early Stage Startups Get Tech Experts With SWAG
New Startups Can Now Take Advantage of SWAGs Expertise For Technology Solutions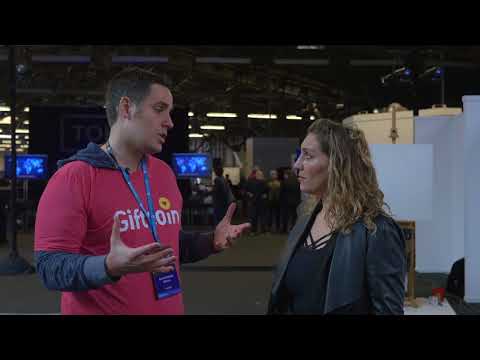 Token Fest 2018 - The Inaugural Crypto Conference
SWAG Recaps Token Fest