TechCrunch's Disrupt SF 2017
Gathering The Best And Brightest Entrepreneurs, Investors, Hackers, And Tech Fans
Speak with a Geek attended TechCrunch's Disrupt 2017 held at Pier 48 in San Francisco on Sept 18 - 20. In its 4th year, Disrupt brought together the world's leading authority in debuting revolutionary startups, introducing game-changing technologies and discussing what's top of mind for the tech industry's key innovators.
Drawing in attendees from all over the globe, 485 startups were given their time to shine in events like a Startup Battlefield competition, a 24-Hour Hackathon, Startup Alley, Hardware Alley, and After Parties.
With daily on-stage interviews from tech figures, entrepreneurs and top investors, SWAG Host Emily Jones spoke to the following about their contributions to the future of tech:
Wade Forst, Director at

PwC

Jeff Taylor, Partner Relations Manager at

TechCrunch

Victor Wong, President CEO at

Sparkle Coin

Hillary Gosher, Managing Director at

Insight Venture Partners
Focusing on technology areas such as Artificial Intelligence & Machine Learning, Augmented & Virtual Reality, Blockchain, E-Commerce, Health & Biotech and Privacy & Security, Disrupt showcases emerging tech trends and is a hub for innovation leaders.
"Our main stage is world famous for the heavy weights of the indutry hashing it out with our editorial team. And that's where we find so many interesting reveals, so many points of view, and lots of edge leading intelligence," says the Manager of PR relations for TechCrunch Jeff Taylor.
The opportunity for networking at Disrupt is a gold mine, for both entreprenuers and investors alike. Investors, such as PwC, help pave the way for companies in the technology industry. Wade Forst, the director at PwC Startups Division, states, "The talent that is coming through PWC is incredible."While PwC does a lot in tax, insurance and advisory, they're investing in new technologies, new languages, and new fields. PwC assists emerging companies in many ways and across many technology related industries including software and internet, semiconductor, entertainment and media, clean technology, computers and networking and life sciences.
On the rise, and for good reason, is cryptocurrency - the digital or virtual currency that uses cryptography for security. SWAG had the chance to interview key note speaker Victor Wong and talk about the future of cryptocurrency and how Sparkle Coin plans to lead the way for wide-spread adoption among businesses and consumers. Having been talked up by many of the producers of TechCrunch, Wongs reputation as a serial entrepreneur proceeds him. His cyrptocurrency Sparkle Coin is diamond backed and his facebook gained 3000 followers in the first week.
Jeff Taylor left SWAG Host Emily Jones with the inspiring quote that ties into our mission. "We believe and we act on and we execute against the values of inclusion and diversity. Ideas come from so many places. Whom would we turn away? We're all either in or all either out."
See also: Technical Candidates for Hire - SWAG Mobile App Rap
2018 Career Change? Get Into Tech!
From Dead End To Dream Job
Early Stage Startups Get Tech Experts With SWAG
New Startups Can Now Take Advantage of SWAGs Expertise For Technology Solutions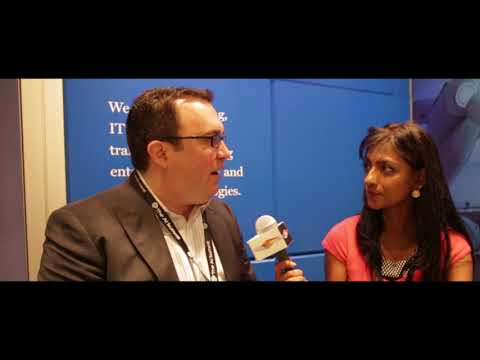 Artificial Intelligence (AI) & Security
Data Is The Fuel Power Of AI